SUNDAY, APRIL 21, 2024 | 10 AM – 5 PM
Northwest Federal Credit Union Parking Lot | 200 Spring Street | Herndon, VA
Your brand belongs here. Be a sponsor of a Planet Series Event.
CONFIRMED MAIN STAGE SPEAKERS IN 2024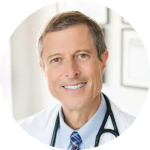 Neal Barnard MD
Neal D. Barnard, M.D., F.A.C.C., is a physician, clinical researcher, author, and an adjunct associate professor of medicine at the George Washington University School of Medicine and Health Sciences.
Dr. T. Colin Campbell
T. Colin Campbell, PhD, co-author of The China Study, has been dedicated to the science of human health for more than 60 years. His primary focus is on the association between diet and disease, particularly cancer.
LeAnne Campbell
LeAnne Campbell has a PhD in Education and over 30 years of experience designing and directing education initiatives, specifically leadership programs, conferences and curriculum development workshops.
PHOTOS FROM PAST FAIRFAX VEG FEST EVENTS!
Come for the food! Stay for the fun!